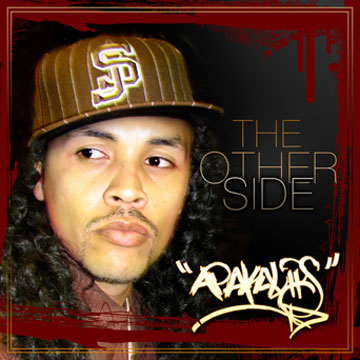 Hailing from the Bay Area of Northern California, which is more know for its car side showing, the hyphy moverment, and Mac Dre. The Other Side is an album that definitely shows another side of Bay Area rap music, following in the footsteps of true school rap music. Lyrically speaking he raps on a conscience level but not so much he sounds like a head wrap reject. Speaking on topics from the love of hip hop culture to socio-political awareness. The production is diverse with an array of different styles within the hip hop realm, steady to keep one listening on a long drive.
Musically: If you know your drum machines, you'll be able to pick out sp1200's and mpc's. The lyrical flow walks in the path of a laid back cali style.
Last words: Proof that rappin' isn't dead.
Favorite Songs: CA (Westcoastin")